AI Text
PRODUCT TEXTS WITH ARTIFICIAL INTELLIGENCE
You use a PIM system, but still write the product texts yourself? But the texts are not 100% search engine optimized? Then get to know AI Text! Thanks to artificial intelligence (AI), you can generate emotional product texts fully automatically via text robots!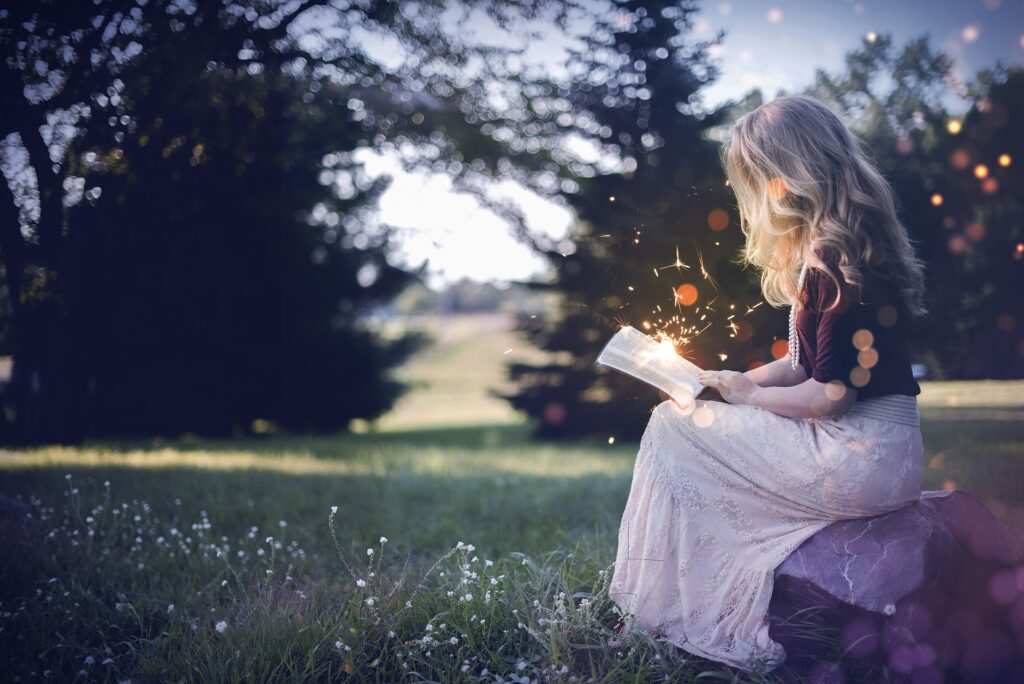 Texting
AI Text is an AI-based service within our product experience management suite OMN. The service enables you to use artificial intelligence (AI) to (AI) to create product texts automatically. For this, the NLG (Natural Language Generation) application only needs the product information from the PIM system in order to generate emotional product texts from this granular data (attribute values) quickly, cost-effectively and with a high variance.
The result: product descriptions generated in seconds that are also optimized for search engines (SEO optimization)!
Thanks to the SEO-optimized product texts, you benefit twice: Increased visibility or better ranking in search engines and improved reach!
Stop investing time in the classic creation of product texts and make your text generation processes future-proof with text robots. We offer you several services for this. Just talk to us and get advice.
Experience AI Text live and see for yourself.
For whom interesting?
---
E-COMMERCE
Achieve strategic growth goals by optimizing your processes to create resource-efficient, scalable, and SEO-optimized product copy.
INDUSTRY
Your text-based processes gain efficiency, because the text robot now delivers the required texts – both with high precision and in an easy-to-understand manner.
BANKS
Have your reports generated automatically and simply take this monotonous routine task away from your financial experts.
YOUR BENEFITS WITH AI TEXT
---
AUTOMATED
No more traditional copywriting processes. The AI or text robot immediately generates the required product descriptions.
SEO-OPTIMIZED
Increase your reach and visibility in search engines, because Textroboter creates SEO-optimized texts for you. Guaranteed better ranking!
TONALITY
Always hit the right note! Whether inspirational or factual, Textroboter helps you generate targeted content.
MORE TIME
Put new products online immediately, because the AI writes for you. With the newly gained time, you can further optimize your product portfolio.
Retouching, text and translation with AI!
---
Whether retouching, text creation with the help of text robots or translations of product information into different languages. With AI services, you completely automate these non-value-added tasks! Watch our video on how OMN combines different AI services and gets the most out of automation.
All AI-Services at a glance
---

AI Categorizer
Classify your items automatically and leave the classification of your products and product groups to the AI Categorizer.

AI Tagging
Why keywording manually when it can also be automated? AI Tagger recognizes your image content by itself after uploading it to the DAM system!

AI Translate
Translate product information automatically and in real time! One click and the translation is available in the target language.

AI Training
Customized AI! Thanks to individual training, you get exactly the custom models you need for your business.

AI Mask
Let the AI remove disturbing backgrounds. AI Mask is your solution for automated image cropping!

AI Face
You have a lot of people photos? AI Face automatically recognizes faces and matches them within the OMN people database.

AI Layout
Layout creation different – maximally automated and individualized by means of customer weights! Without templates, because the AI does the layout.
AI Image
Automate your manual image processing and perform retouching steps via freely definable workflows.

AI Text
Generate emotional product texts from granular product information quickly, cost-effectively and with high variance using text robots.
#KNOWLEDGE TO GO
---
AI IN MARKETING IN A NUTSHELL
How is artificial intelligence (AI) changing marketing? What is the basis for using AI? How does AI differ from machine learning? And are there specific areas of application for AI in marketing that are already possible today? Norbert Weckerle, CEO at apollon, shares his know-how with you!
Request online demo
EXPERIENCE AI TEXT LIVE!
Trendletter
Don't want to miss any news?
Then sign up for our trendletter.