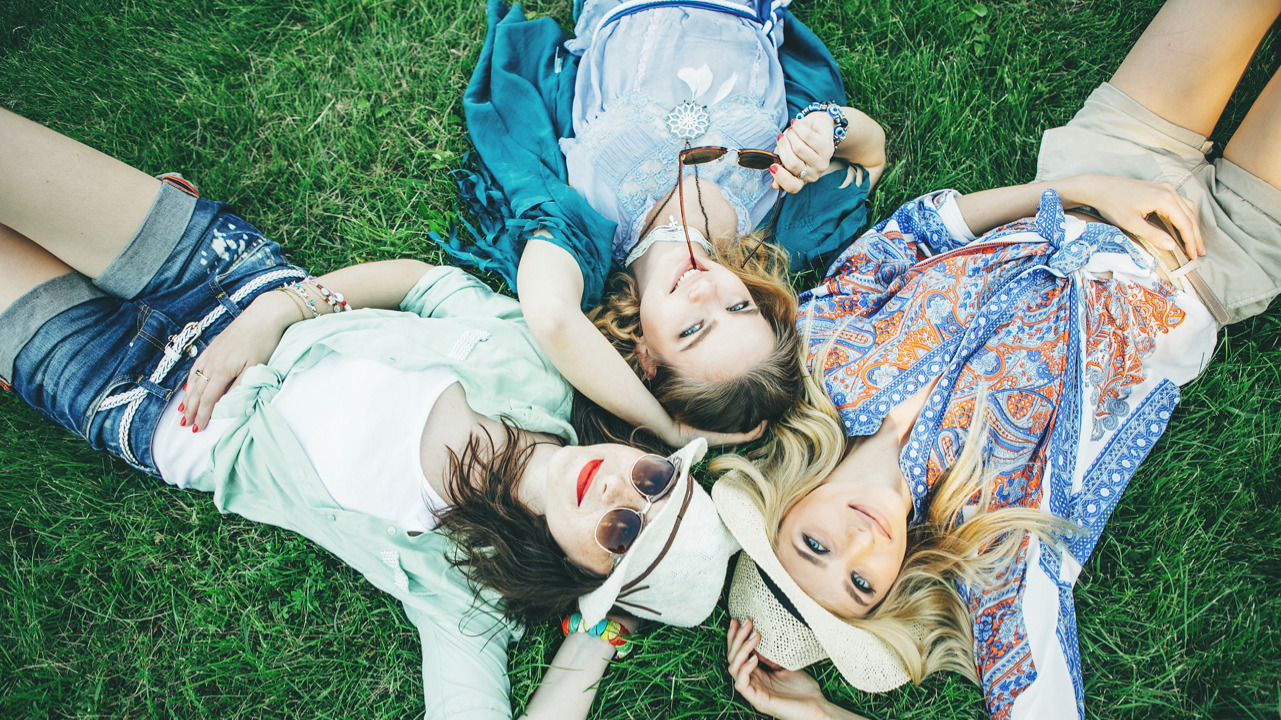 Digital Asset Management
The best DAM for retailers and manufacturers
Bring order to your media data!
You make good content, but can't use it to the maximum because images, videos or documents are hard to find or not organized for distribution as needed? Then it's time you got to know OMN Digital Asset Management (DAM).
With OMN, you have your digital content centralized, perfectly organized and always at hand: redundancy-free, media-neutral and always on target.
Do you still manage, or do you control your data?
With OMN you have your data under control – anytime and anywhere!
---
Bye bye data chaos, your data under control worldwide with OMN!
Organize your data in different libraries and with access from anywhere in the world. Structured, intelligently organized and, of course, completely web-based.
Find instead of search!
Don't waste time with tedious searching. With OMN DAM, your creative content is intelligently indexed, structured and centrally stored. You will always find what you are looking for, with the fastest cache-based search, the maximum hit rate is guaranteed!
DON'T BE AFRAID OF FILE FORMATS (ANYMORE)!
OMN is an all-rounder when it comes to dealing with different file formats as well as their conversions: whether images, audio, video, documents or 3D – OMN masters them all and always generates a suitable preview for you, so that you have time for creative projects instead of technical hurdles.
SHARE AS YOU LIKE IT – ALWAYS AND EVERYWHERE!
Easily provide, convert, and distribute your digital assets to your various channels, systems, and people on demand.
Collaborate flexibly and together on your assets!
Flexible access management, collaboration tools, and working with workflows make collaborating on digital assets with different stakeholders a breeze.
MODERN WEB-UI HIGHLY CUSTOMIZABLE!
Customize your interface to your current needs through highly configurable interface and storage of user-based setting.
MORE TIME WITH AI AUTOMATION!
Don't waste unnecessary time on your content and let AI take over certain tasks. This saves time, costs and your nerves.
EVERYTHING INTEGRATED INSTEAD OF INDIVIDUALLY AND ALONE!
Whether integrations into desktop applications, into other OMN modules or into your system world. OMN fits seamlessly into many different environments and enables the necessary data exchange without barriers. Using the extensive OMN API, your developers can also connect OMN DAM to other applications themselves.
IMAGE RIGHTS UNDER CONTROL!
With OMN DAM, you properly deliver your content to all stakeholders (employees, partners or service providers) and automatically receive feedback when license agreements change.
Experience OMN DAM live!
Convince yourself of our OMN DAM.
Because nothing is more meaningful than software in operation.
Of course, without obligation and free of charge.
These customers rely on OMN DAM
---
Functions of OMN DAM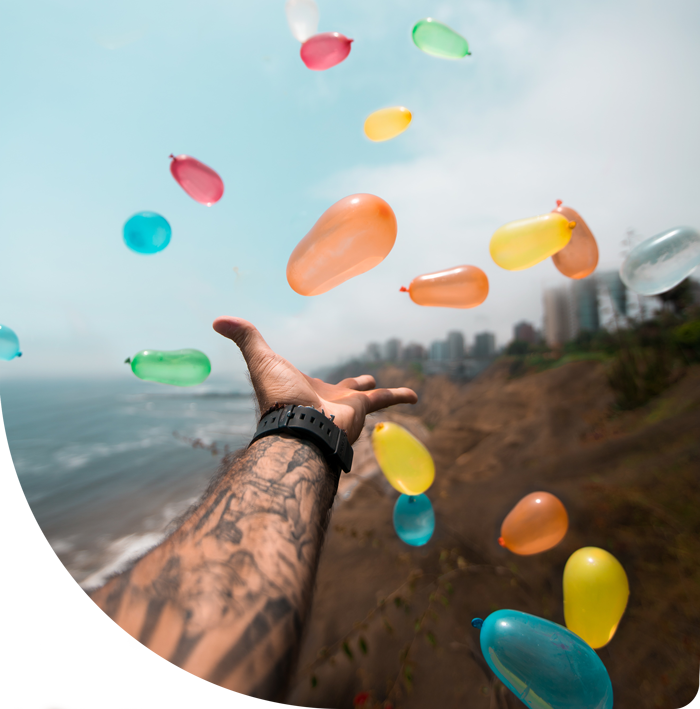 Single-Source-of-Truth
All media assets are managed centrally in the DAM system and stored in a media-neutral manner, so that no asset silos or duplicates are created, and the files can be edited by different employees and used in different contexts.
Access from anywhere
Because the DAM system is web-based and has no specific system requirements, all media assets can be accessed at any time and from any location via a browser.
Smart file attachment
The DAM system enables keywording of files for efficient searching and reliable delivery to people or third-party systems. The media assets can also be categorized and created into collections.
Import and export
The DAM system is connected to system-relevant programs and third-party systems via API interfaces, so that media assets can be imported in a standardized manner and exported in a channel-specific manner after refinement.
Rights and roles
User roles in the DAM system can be used to control who has access, viewing, and editing rights, which in turn has a positive effect on collaboration and the quality of media assets.
PIM connection
By interacting with a PIM system, media assets can be linked directly to products and associated product data.
THIS IS WHAT OMN DAM LOOKS LIKE
---
OUR PROMISE
---
OMN DAM is not only characterized by a high level of user-friendliness. OMN DAM supports you perfectly to have once created content always ready. Because in OMN DAM you store your media centrally, manage them cleverly and distribute your content correctly. Since you only need one source document, you can quickly unleash your digital content. With the integrated AI services, you can also manage your content with maximum automation.
Content counts
With OMN DAM you put an end to makeshift solutions and manage your valuable content as it should be, because OMN DAM is specifically designed for the management and distribution of digital assets.
WEB-BASED
OMN DAM is completely web-based, so all you need to use it is the Internet and a browser, allowing you to access your media assets anytime, anywhere.
Integrative
Thanks to open interfaces, OMN DAM not only harmonizes ideally with PIM systems, you can also integrate your images, videos or documents directly from OMN DAM into other systems (online stores, marketplaces, office applications).
No image editing software needed
With OMN DAM, you can optimize your digital assets on import, view layout documents in OMN DAM, or specify the format on export. Directly in OMN DAM without image processing solutions.
Class instead of mass
With OMN DAM, you ensure quality use and proper distribution of your media assets. Reconciliations, edits or checks are a thing of the past.
Future-proof
With OMN DAM you get a proven, industry-neutral DAM system with short time-to-market and excellent usability.
Content you can manage in OMN DAM
---
Image
From Windows Bitmap (BMP) to Encapsulated Postscript (EPS, EPSF, EPSI, EPT) to GIF, JPEG, JPG, PSD, PTIF, TIFF and TIF.
Graphic
From Adobe Illustrator (AI) to Adobe InDesign CS/CS2/CS3/CS4 (INDD) and QuarkXPress (QXP).
Video
From AVI to Flash Video (FLV), Windows Media Video (WMV), QuickTime (MOV, MP4), Video Object (VOB), MPEG-4 and many more.
Audio
From MP3 to PCM, WAV, AIFF or DSD, FLAC, ALAC, MQA and WMA.
Documents
From Microsoft (DOC, PPT/PPS, XLS, XLW) to PDF and Apache OpenOffice (ODP, ODS, ODT).
3D model
From COLLADA to FBX, gLTF, OBJ and STL.
Everything for your perfect product experience
---
OMN modules in interaction
Product Information Management
PIM
Have your product data under control, no matter for which channel.
CM
Fill your channels fully automated and always correctly.
WFM
Automate your processes and achieve maximum digitalization!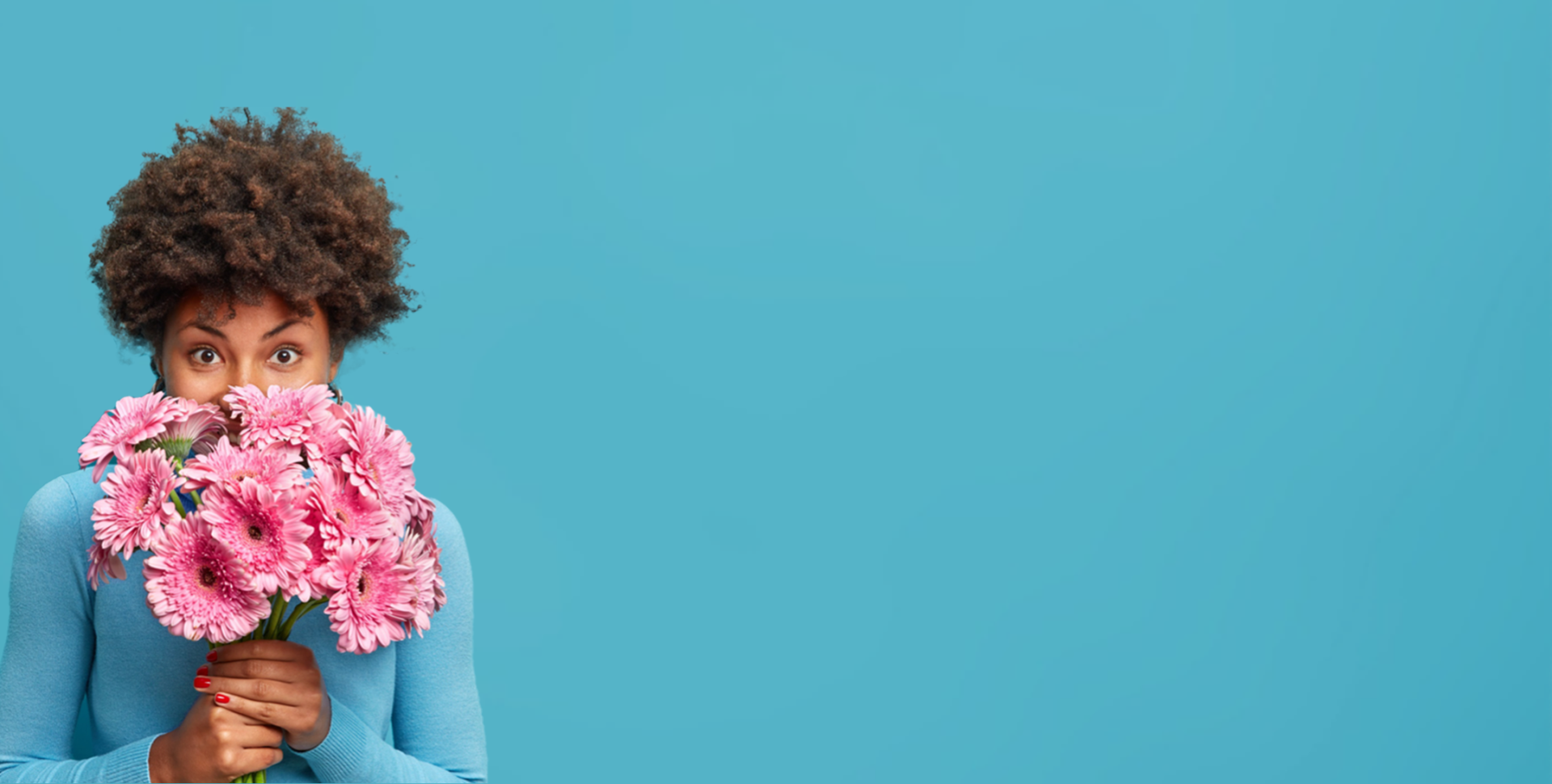 Get to know OMN DAM.
With us, you create unforgettable customer experiences that flush revenue into your coffers.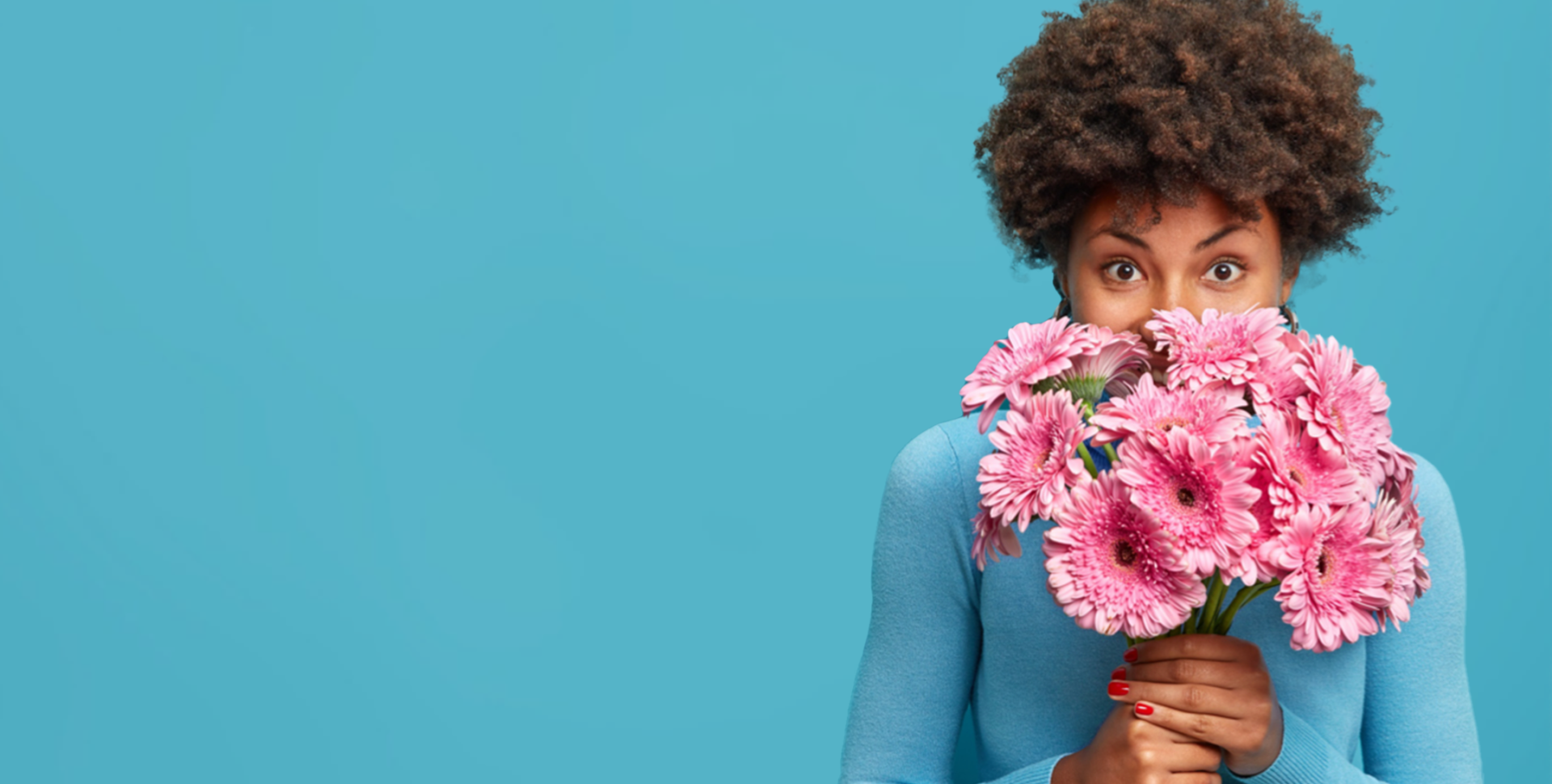 Request a demo
Convince yourself free of charge and completely without obligation
from OMN in a personal online demo.
Frequently asked questions about DAM
What is a media asset or digital asset?
Media asset is a generic term for any digital media type. In detail, a media asset can be an image, a photo, a graphic, a chart, a video or audio file, a text module but also a whole document (InDesign, PDF, Word, PowerPoint etc.). Theoretically, any content with information content. Characteristic of any media asset is that it is subject to a creative creation process. This creative process can be a photo shoot by the photographer, the creation of a promotional video by marketing, or a chart by the graphic designer.
What is Digital Asset Management (DAM)??
Digital Asset Management (DAM) is an approach to centrally manage any type of media. So-called DAM systems are used for system-supported management. They are the one-stop shop for all digital marketing content – images, videos, audios, graphics, charts, text modules and entire documents. The main task of DAM systems, in addition to the central and structured management of media assets, is also the standardized import and channel-specific export. The standardization is based on metadata such as keywords in order to find the assets after import. Channel-specific export is made possible by media-neutral data storage. This means that the digital data can be transmitted to third-party systems (e.g. web store or marketplace such as Amazon) in a channel-appropriate and automated manner or downloaded by DAM users in line with requirements.
Why do I need a Digital Asset Management (DAM) system?
Digital Asset Management (DAM) is a process that deals with the central management of digital assets. The supporting technology is called a DAM system. DAM systems, also called MAM systems, are primarily databases for images. This is why the somewhat outdated term "image or media database" is often used in this context. DAM systems support marketing departments in organizing and distributing digital content. The main advantages are standardized import and channel and channel-specific export. The standardized import helps to find the created and uploaded content quickly and accurately. For this purpose, each asset is enriched with appropriate metadata. Then, anyone inside or outside the organization with appropriate access rights can search the DAM system for content they need and export it as needed. This is because the media-neutral data management of the imported assets ensures that the required content can be output in different formats and resolutions depending on the intended use (print or online). It doesn't matter whether it's a direct download or an automated transfer to complementary systems such as a PIM system, online store, marketplaces or print media. Modern DAM systems, such as our OMN DAM, also have Artificial Intelligence or AI-based services to automate non-value-added activities in media management. This includes, for example, automated image tagging, which is relevant for subsequent search and findability. In this case, the AI takes over the keywording and relieves the burden enormously, especially when importing large amounts of data.
Which third-party systems can OMN DAM supply?
Like all modules from the OMN suite, OMN DAM is web-based. Therefore, you don't need to install OMN DAM on users' computers – a browser (Chrome, Internet Explorer, etc.) is enough to get started right away. At the same time, OMN DAM has open interfaces. You can seamlessly integrate OMN DAM with a PIM or web-to-print system, as well as with other systems such as editorial systems, websites or content management systems (CMS), marketplaces, online stores, translation management systems (TMS), but also ERP and logistics systems. OMN DAM offers you the highest flexibility in connecting to third-party systems.
What is all managed in the OMN DAM system?
Images: Images, photos, logos, graphics, etc.
Texts: text modules or entire documents
Audios: radio spots, audio books, podcasts
Moving images: Product, event or explainer videos
3D data: CGI and animation projects
What are metadata?
Metadata is structured background information about files that is machine-readable and analyzable. In a DAM system, they serve as information brokers in the search, retrieval, and archiving of media assets. To do this, they add data and descriptions to the standard information of a file (name, size, creation date, etc.). The goal is to optimally describe the contents of a file. In the case of a photo, the standard information would be, for example, the date of creation, the location or information about the camera – technical primary data without any statement about the content. To ensure that the actual content depicted is recognizable, i.e. whether the photo is of a person, a product or an object and what mood, color, pattern is being depicted, content-describing metadata is added to the photo. Even text in the image can be described using metadata. But also information about versions, rights, licenses and permission to use or reproduce the photo can be mapped with metadata. Metadata is essential for DAM systems. And the possibilities to make files visual with this are manifold. Therefore, the metadata to be captured in DAM systems is often tailored to the individual needs of the user. OMN as a DAM system supports important standards such as XMP, IPTC or EXIF, but also your own custom metadata.
What are tags?
Tags are exact match keywords. This is used to tag and keyword the media assets managed in OMN DAM. Keywording can be done manually or automated via AI services. The AI service available in OMN for this is called "AI Tagger". With AI Tagger you can automatically generate tags using different providers. This saves you an enormous amount of time and at the same time improves your hit rate through more precise tags.
Can't a CMS, SharePoint or Dropbox do that too?
First of all: Yes. A content management system (CMS) is also a digital content system in the broadest sense, but unfortunately it is only partially suitable for managing media assets. The main task of CMS is to publish editorial content on websites, blogs or online stores. The media assets are supplementary media to the texts and are not the focus of content management systems. For this reason, media assets in CMS are not kept output-neutral, but are prepared for specific channels. Also, Microsoft Sharepoint is not the same as DAM systems. It is true that digital content can also be stored and shared in SharePoint, but only in folder structures and this in the pages and sub-pages intended for this purpose. For example, the content created may not be available globally because it is located in certain sub-pages or department pages to which you do not have permission or even know of its existence. Another point is that Microsoft SharePoint only manages the content created, which is also channel-specific, and does not allow any format conversions. The situation is similar with Dropbox, which is also "only" available as a storage space for digital content. In summary, neither a CMS, nor Microsoft SharePoint or Dropbox, can map the depth and functions of a DAM system and provide the main function of media-neutral storage and effective search.
How does OMN DAM differ from other DAM systems?
OMN DAM offers all the necessary functions for efficient handling of media data that are needed today. In addition, by using the latest open source technology, we are always one step ahead of our competitors. This is how we rely on Elasticsearch. With it, you retrieve all your data at an enormously high speed. The results can then be faceted filtered and opened and edited with just one click. We were also one of the first vendors to integrate AI-based services into our DAM system. For example, OMN DAM now has a variety of AI-based services, from image manipulation to analysis. In addition, you can digitally map your processes around your media assets in OMN DAM, through an integrated Workflow-Engine. And… With us, you not only get our OMN DAM, but also a powerful PIM system that integrates seamlessly or can be run standalone as well.
What is Elasticsearch?
Elasticsearch is open source and the most modern and equally best search solution on the market. Its high speed, great versatility of applications and precision in use make it the tool of choice to find everything in OMN DAM at any time.
What is OCR text recognition?
OCR is an abbreviation for "Optical Character Recognition". This is software to recognize text in digital image formats (photos, scans). The recognized texts can be both fonts and characters. If a DAM system offers OCR text recognition, the image formats stored in the DAM system are enriched with additional meta information. This then also enables a search and, above all, findability of image formats that are provided with texts.
Can OMN DAM remove backgrounds from images?
Yes, with the AI-based service AI-Mask. This allows you to free motifs from distracting backgrounds. Simply by mouse click and without manual steps. The result is not only available in a fraction of a second, where a graphic artist would not be able to keep up in terms of time, but also in a very high quality.
Can I access content in OMN DAM directly from Adobe or Microsoft desktop programs?
Yes. With the OMN CI HUB-Connector, you can seamlessly use all your assets in other applications such as Word, PowerPoint, Excel, Outlook, InDesign, Photoshop, Illustrator, After Effects, Premiere Pro or InCopy. Simply drag and drop the assets you need from OMN DAM into Microsoft Office or Adobe Creative Cloud documents without leaving the application.
Are preview images of InDesign files possible?
Yes, via the free OMN Page Preview plug-in. You can download this via Adobe Exchange.
What about updates?
Thanks to agile bi-weekly development sprints, OMN DAM continues to stay on the cutting edge of technology. Unit tests, integration tests and automated E2E tests ensure smooth updates in your daily work.
Podcast
Automatic tagging with AI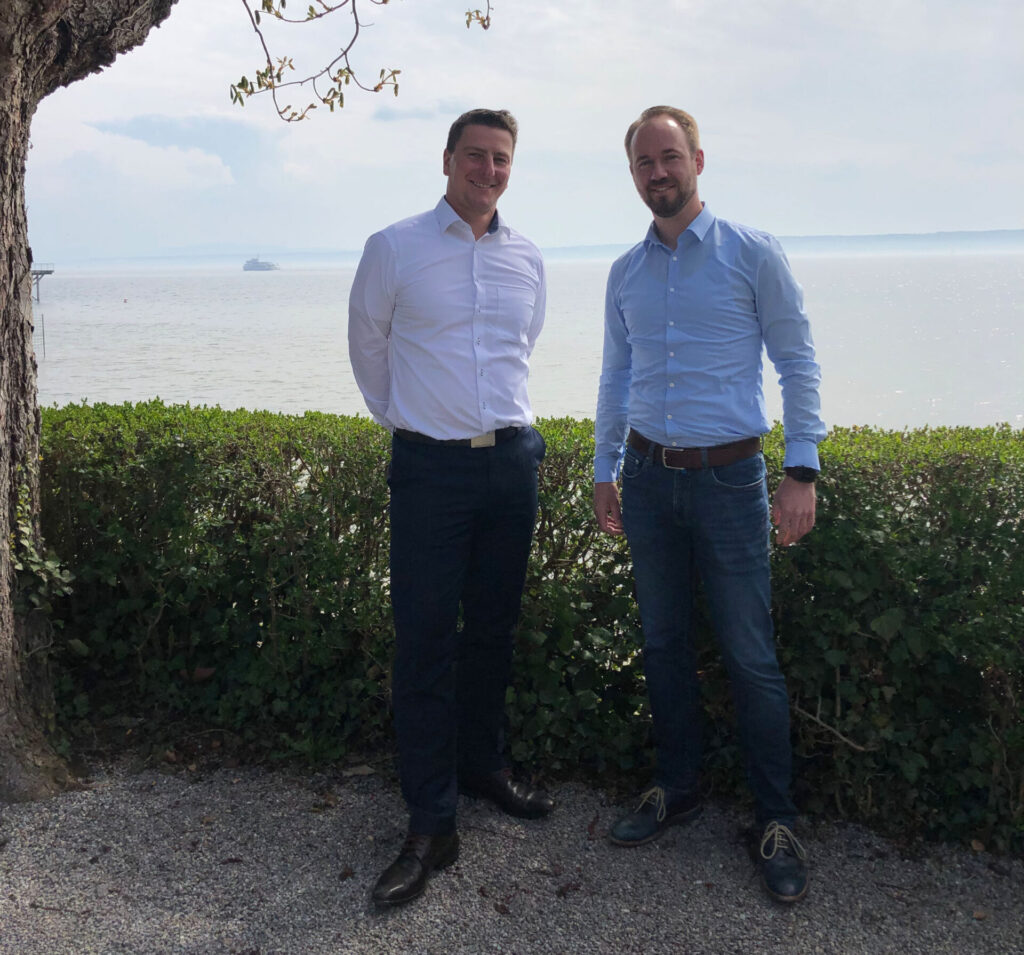 Podcast: Artificial intelligence in image data recognition
Automatically keyword large quantities of images and give employees more room for creative tasks? Not a problem for the AI. Find out from Tobias Marks why apollon has taken up the cause of AI in image data recognition. Here you can listen directly. We hope you enjoy it.
Listen to the podcast on iTunes: to iTunes
Trendletter
Don't want to miss any news?
Then sign up for our trendletter.