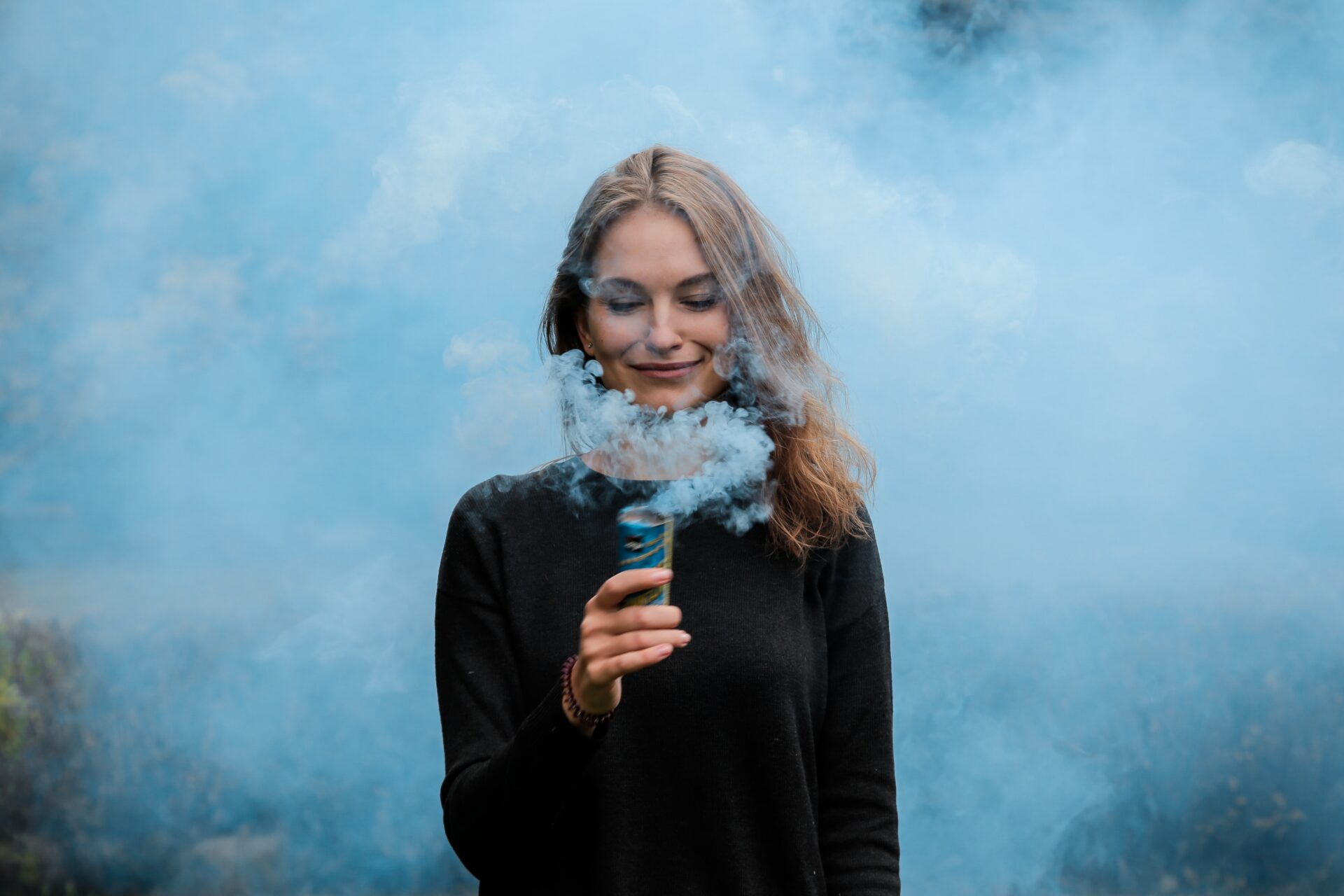 FAQ
You ask, we answer!
You have questions about OMN, PIM, DAM or about classifications and text robots? Then check out our FAQ. Here we have answered the most frequently asked questions for you. And if you can't find an answer to a question, just come to us. We are happy to answer your questions.
Have fun reading!
Frequently Asked Questions about OMN Accelerator
What is the difference between OMN Accelerator and OMN?
OMN is the enterprise version and is suitable for large companies and corporations that need to map a use case specifically tailored to them within PIM and DAM systems. This also includes various processes within the workflow module. The OMN Accelerator, on the other hand, is an out-of-the-box variant of OMN, specifically for small and medium-sized enterprises. The goal is to be able to benefit immediately from a PIM and DAM system with a cost-effective solution, without prior system configurations. In addition, the decisive factor is that OMN Accelerator combines fast and easy installation with low-maintenance operation.
Which industries can the OMN Accelerator map?
A preconfigured set-up is currently available for the following sectors: Fashion and clothing, household goods, food, medicine, sports and industry.
How much does the OMN Accelerator cost?
The OMN Accelerator already provides a standard configuration of Online Media Net for many industries. This means that the solution can be installed directly with industry-specific data models and used immediately. Thanks to the standard, project implementation costs are significantly reduced compared to a classic OMN installation. Details on the acquisition costs are available on request.
How to integrate different applications?
Surely your company has a lot of different software solutions – e.g. ERP system, CRM system, store system and others. And each system has its own peculiarities (its own databases, file formats, etc.). To ensure that all systems can talk to each other, as well as our OMN Accelerator, we make use of the OMN EAI module, which enables flexible and easily expandable system integrations while providing comprehensive options for importing or exporting various data. Using EAI, our OMN Accelerator is able to import product master data from upstream systems such as an ERP and export product data including image links to the various channels (online store, marketplaces, catalogs, etc.).
Which export formats are available?
To be able to exchange your data between the different systems, the data must be exported from one application and imported into the other. OMN Accelerator supports XML and CSV as export formats and uses web service or FTP for data transport.
Where is the OMN Accelerator hosted?
OMN Accelerator can be operated in the cloud as well as in apollon's data center.
Which marketplaces can be played on with the OMN Accelerator?
OMN Accelerator can play the following marketplaces: Alibaba, Amazon, eBay, Otto, Rakuten, Real and Zalando.
Is there any support available for the OMN Accelerator?
OMN Accelerator is ready for immediate use thanks to its pre-configuration and high usability. However, if there is a need for support services, we are always ready to help.
Frequently asked questions about PIM
What is Product Information Management (PIM)?
Product Information Management (PIM) is the provision of product information for use in different output media or sales channels and for different locations. The prerequisite for this is the media-neutral management, maintenance and modification of product information in a central system in order to be able to supply each channel with consistent, accurate information without a large expenditure of resources.
Why do I need a Product Information Management System?
Product Information Management systems are all about making product data maintenance as efficient as possible, avoiding duplicates and optimizing translation management. At its core, the system is used to manage spend across marketing and sales channels – omnichannel marketing – and complements ERP systems. This is because a product information management system can output all data as well as product texts, images, documents, drawings, etc. in multiple languages to a wide variety of output channels such as apps, online stores or sales platforms such as marketplaces. Your product information is thus bundled in one system and managed by you.
How does OMN PIM differ from other PIM systems?
OMN PIM is not only characterized by high usability. OMN PIM can also manage more than other PIM solutions. In addition to the intelligent linking of product master data (item numbers, prices, technical dimensions, etc.) with product-relevant media assets (e.g. images, graphics, etc.) and marketing-relevant product information or advertising texts, OMN PIM can also establish relationships between products. This is particularly advantageous for cross-selling, e.g. to offer supplementary accessories, follow-up articles or spare parts and to expand sales. Special highlights of OMN PIM include super-fast online search and built-in AI capabilities to fully automate manual steps for texts, translations and images. In addition, OMN PIM has a powerful DAM, which can also be operated separately, as well as an integrated Workflow-Engine to map processes digitally in a holistic manner.
Which interfaces can OMN PIM handle?
OMN PIM has open interfaces and can communicate with all upstream and downstream systems. These include ERP systems (SAP, AS400, Microsoft Dynamics, abas, Oracle or Sage) but also online stores (Shopware, Magento, Shopify, Spryker etc.), marketplaces (Amazon, eBay, Otto, Zalando etc.), BIM systems, translation tools (Across, SDL Trados or DeepL), publishing solutions (Adobe InDesign and QuarkXPress), content automation solutions such as Retresco as well as CMS and CRM systems. And if your system is not listed here, don't worry, because we rely on EAI (Enterprise Application Integration). EAI enables flexible and easily extensible system integrations while providing comprehensive capabilities to import and export various data.
Can I also place my products on marketplaces?
With the marketplace connection via the OMN-Connector you can place your products directly in all relevant marketplaces. Your product information is automatically adapted from OMN PIM to the specifications or transformed according to the specifications of the respective marketplace. Thanks to the connection to marketplaces in over 42 countries, you can also quickly expand your internationalization strategy.
What about updates?
Thanks to agile bi-weekly development sprints, OMN PIM continues to stay on the cutting edge of technology. Unit tests, integration tests and automated E2E tests ensure smooth updates in your daily work.
What is the importance of Product Information Management?
Product information is the be-all and end-all. This makes it all the more important to keep it up to date at all times. If the product portfolio is small, these tasks are still easy to manage. However, if more products and updates or developments are added, it is easy to lose track in the flood of information – because changes to the products usually not only have to be changed in a data sheet, but also in our ERP systems, on websites, online sales channels, etc. You will agree with us when we say that this work is very time-consuming. Record and manage product information and output the data to all channels. The so-called Product Information Management System, or PIM system for short, is dedicated to this task.
What are classifications?
Each product has attributes. Attributes are nothing more than characteristics that distinguish a product and set it apart from other products. Typical product attributes are name, product ID, size, color or weight of a product. For services, for example, the duration offered. If a company offers thousands of products, the products may have different, unique features and the list of attributes quickly becomes unmanageable. But the benefits of the same product can also differ depending on the user. To remedy this situation, classification is used. Classifications help to structure product attributes. This sorts the characteristics of a product into higher-level groups. The advantage lies in the simple management of the attributes, as they can be quickly found and changed, but also removed or added, with the help of classifications. When storing attributes, on the other hand, you benefit from relevance by only recording attributes that come into question. But classifications are also beneficial for customers. For example, when customers make sorts in an online store, only the relevant features are listed. Last but not least, classification is an important prerequisite for smooth, electronic communication, both with business partners and with systems.
Can OMN PIM create automated texts?
Yes, with the AI-based service "AI-Text". With the text robot, you generate emotional product texts from granular product information quickly, cost-effectively and with high variance. OMN is one of the few systems on the market that offers many different approaches from template-based engines to generative text generation like Chat GPT.
What are text robots?
Text robots are NLG applications (Natural Language Generation), with which emotional product texts are created from granular product information (attribute values). Text robots deliver machine-generated, search engine optimized (SEO optimization) product descriptions from OMN PIM in seconds. This not only supports the visibility or the ranking in search engines, but also increases the reach!
Can OMN PIM do automated translations?
Yes, with the AI-based service "AI Translate". With it you translate product information (attributes or texts) automatically and in real time! One click and the translation is available in the target language, with the help of deep learning translation tools. And to ensure that the result of your translations is satisfactory, OMN provides you with various translation providers. Of course, OMN also takes terminologies into account in AI-based translation.
Frequently asked questions about DAM
What is a media asset or digital asset?
Media asset is a generic term for any digital media type. In detail, a media asset can be an image, a photo, a graphic, a chart, a video or audio file, a text module but also a whole document (InDesign, PDF, Word, PowerPoint etc.). Theoretically, any content with information content. Characteristic of any media asset is that it is subject to a creative creation process. This creative process can be a photo shoot by the photographer, the creation of a promotional video by marketing, or a chart by the graphic designer.
What is Digital Asset Management (DAM)??
Digital Asset Management (DAM) is an approach to centrally manage any type of media. So-called DAM systems are used for system-supported management. They are the one-stop shop for all digital marketing content – images, videos, audios, graphics, charts, text modules and entire documents. The main task of DAM systems, in addition to the central and structured management of media assets, is also the standardized import and channel-specific export. The standardization is based on metadata such as keywords in order to find the assets after import. Channel-specific export is made possible by media-neutral data storage. This means that the digital data can be transmitted to third-party systems (e.g. web store or marketplace such as Amazon) in a channel-appropriate and automated manner or downloaded by DAM users in line with requirements.
Why do I need a Digital Asset Management (DAM) system?
Digital Asset Management (DAM) is a process that deals with the central management of digital assets. The supporting technology is called a DAM system. DAM systems, also called MAM systems, are primarily databases for images. This is why the somewhat outdated term "image or media database" is often used in this context. DAM systems support marketing departments in organizing and distributing digital content. The main advantages are standardized import and channel and channel-specific export. The standardized import helps to find the created and uploaded content quickly and accurately. For this purpose, each asset is enriched with appropriate metadata. Then, anyone inside or outside the organization with appropriate access rights can search the DAM system for content they need and export it as needed. This is because the media-neutral data management of the imported assets ensures that the required content can be output in different formats and resolutions depending on the intended use (print or online). It doesn't matter whether it's a direct download or an automated transfer to complementary systems such as a PIM system, online store, marketplaces or print media. Modern DAM systems, such as our OMN DAM, also have Artificial Intelligence or AI-based services to automate non-value-added activities in media management. This includes, for example, automated image tagging, which is relevant for subsequent search and findability. In this case, the AI takes over the keywording and relieves the burden enormously, especially when importing large amounts of data.
Which third-party systems can OMN DAM supply?
Like all modules from the OMN suite, OMN DAM is web-based. Therefore, you don't need to install OMN DAM on users' computers – a browser (Chrome, Internet Explorer, etc.) is enough to get started right away. At the same time, OMN DAM has open interfaces. You can seamlessly integrate OMN DAM with a PIM or web-to-print system, as well as with other systems such as editorial systems, websites or content management systems (CMS), marketplaces, online stores, translation management systems (TMS), but also ERP and logistics systems. OMN DAM offers you the highest flexibility in connecting to third-party systems.
What is all managed in the OMN DAM system?
Images: Images, photos, logos, graphics, etc.
Texts: text modules or entire documents
Audios: radio spots, audio books, podcasts
Moving images: Product, event or explainer videos
3D data: CGI and animation projects
What are metadata?
Metadata is structured background information about files that is machine-readable and analyzable. In a DAM system, they serve as information brokers in the search, retrieval, and archiving of media assets. To do this, they add data and descriptions to the standard information of a file (name, size, creation date, etc.). The goal is to optimally describe the contents of a file. In the case of a photo, the standard information would be, for example, the date of creation, the location or information about the camera – technical primary data without any statement about the content. To ensure that the actual content depicted is recognizable, i.e. whether the photo is of a person, a product or an object and what mood, color, pattern is being depicted, content-describing metadata is added to the photo. Even text in the image can be described using metadata. But also information about versions, rights, licenses and permission to use or reproduce the photo can be mapped with metadata. Metadata is essential for DAM systems. And the possibilities to make files visual with this are manifold. Therefore, the metadata to be captured in DAM systems is often tailored to the individual needs of the user. OMN as a DAM system supports important standards such as XMP, IPTC or EXIF, but also your own custom metadata.
What are tags?
Tags are exact match keywords. This is used to tag and keyword the media assets managed in OMN DAM. Keywording can be done manually or automated via AI services. The AI service available in OMN for this is called "AI Tagger". With AI Tagger you can automatically generate tags using different providers. This saves you an enormous amount of time and at the same time improves your hit rate through more precise tags.
Can't a CMS, SharePoint or Dropbox do that too?
First of all: Yes. A content management system (CMS) is also a digital content system in the broadest sense, but unfortunately it is only partially suitable for managing media assets. The main task of CMS is to publish editorial content on websites, blogs or online stores. The media assets are supplementary media to the texts and are not the focus of content management systems. For this reason, media assets in CMS are not kept output-neutral, but are prepared for specific channels. Also, Microsoft SharePoint is not the same as DAM systems. It is true that digital content can also be stored and shared in SharePoint, but only in folder structures and this in the pages and sub-pages intended for this purpose. For example, the content created may not be available globally because it is located in certain sub-pages or department pages to which you do not have permission or even know of its existence. Another point is that Microsoft SharePoint only manages the content created, which is also channel-specific, and does not allow any format conversions. The situation is similar with Dropbox, which is also "only" available as a storage space for digital content. In summary, neither a CMS, nor Microsoft SharePoint or Dropbox, can map the depth and functions of a DAM system and provide the main function of media-neutral storage and effective search.
How does OMN DAM differ from other DAM systems?
OMN DAM offers all the necessary functions for efficient handling of media data that are needed today. In addition, by using the latest open source technology, we are always one step ahead of our competitors. This is how we rely on Elasticsearch. With it, you retrieve all your data at an enormously high speed. The results can then be faceted filtered and opened and edited with just one click. We were also one of the first vendors to integrate AI-based services into our DAM system. For example, OMN DAM now has a variety of AI-based services, from image manipulation to analysis. In addition, you can digitally map your processes around your media assets in OMN DAM, through an integrated Workflow-Engine. And… With us, you not only get our OMN DAM, but also a powerful PIM system that integrates seamlessly or can be run standalone as well.
What is Elasticsearch?
Elasticsearch is open source and the most modern and equally best search solution on the market. Its high speed, great versatility of applications and precision in use make it the tool of choice to find everything in OMN DAM at any time.
What is OCR text recognition?
OCR is an abbreviation for "Optical Character Recognition". This is software to recognize text in digital image formats (photos, scans). The recognized texts can be both fonts and characters. If a DAM system offers OCR text recognition, the image formats stored in the DAM system are enriched with additional meta information. This then also enables a search and, above all, findability of image formats that are provided with texts.
Can OMN DAM remove backgrounds from images?
Yes, with the AI-based service AI-Mask. This allows you to free motifs from distracting backgrounds. Simply by mouse click and without manual steps. The result is not only available in a fraction of a second, where a graphic artist would not be able to keep up in terms of time, but also in a very high quality.
Can I access content in OMN DAM directly from Adobe or Microsoft desktop programs?
Yes. With the OMN CI HUB-Connector, you can seamlessly use all your assets in other applications such as Word, PowerPoint, Excel, Outlook, InDesign, Photoshop, Illustrator, After Effects, Premiere Pro or InCopy. Simply drag and drop the assets you need from OMN DAM into Microsoft Office or Adobe Creative Cloud documents without leaving the application.
Are preview images of InDesign files possible?
Yes, via the free OMN Page Preview plug-in. You can download this via Adobe Exchange.
What about updates?
Thanks to agile bi-weekly development sprints, OMN DAM continues to stay on the cutting edge of technology. Unit tests, integration tests and automated E2E tests ensure smooth updates in your daily work.
Frequently Asked Questions about Channel Management
How is channel management defined?
The term channel management covers all the activities of a company that relate to the support and management of its sales channels.
What is channel management?
Whereas goods used to be offered almost exclusively in stores, i.e. on site, distribution channels have expanded significantly in modern times. We also owe this to the interests and purchasing habits of consumers. In order to provide customers with broad access to the company's own products, it is therefore necessary to develop different sales channels, which should, however, be interrelated. Customers thus have diverse options for accessing goods and services regardless of store hours or spatial restrictions. To take full advantage of these opportunities, professional coordination and control are required. To meet this challenge, many companies attach importance to professional channel management.
When and for whom is a channel management system worthwhile?
Channel management is a function of distribution policy whose task is to plan, coordinate and control all activities in the distribution channels. Due to the increasing complexity of distribution policy and the asymmetrical distribution of power between market partners (trade concentration, buyer power), channel management proves to be particularly useful for those industrial companies that have a large sales organization and are heavily dependent on trade.
Which store systems can be used with OMN CM?
Because we rely on EAI (Enterprise Application Integration), we can offer flexible and easily extensible system integrations, while providing comprehensive capabilities to import and export various data. Whether Shopware, Magento, Spryker or other store systems. OMN CM provides every online store with the data it needs.
Can I also serve marketplaces?
With the marketplace connection via the OMN-Connector you can place your products directly in all relevant marketplaces. Your product information is automatically adapted from OMN PIM to the specifications or transformed according to the specifications of the respective marketplace. Thanks to the connection to marketplaces in over 42 countries, you can also quickly expand your internationalization strategy.
Which marketplaces can OMN CM play on?
OMN Channel Management can play almost all marketplaces. These include Amazon, eBay, Alibaba, Rakuten, DaWandaOtto, Zalando, Etsy, About You, Shopapotheke.com and many more.
What is an online catalog?
An online catalog is the digital edition of your print catalog. Check out our flipaio solution if you also want to include an online catalog as another sales channel.
What about updates?
Thanks to agile bi-weekly development sprints, OMN CM continues to stay on the cutting edge of technology. Unit tests, integration tests and automated E2E tests ensure smooth updates in your daily work
Frequently asked questions about Workflow Management
What is Workflow Management?
The term "workflow" is defined as the spatial and temporal sequence of related work processes at a workstation. Accordingly, workflow management deals with the control of workflows or the design of the correct (optimal) workflow. This is done with the involvement of the process participants as well as through the support of electronic systems. The workflow management coordinates the usually large number of employees who work on subtasks of the process and is concerned with the control of the process flow as well as the processing status.
Why do I need a workflow management system?
Where can processes be improved, simplified or even automated? It's a question every executive will ask. Especially with routine, daily tasks, delegation is time-consuming. This is where a workflow management system can help. A workflow management system is therefore software that supports and digitizes the above-mentioned workflow management tasks. The workflow management system pursues the goal of consistent, digitized process handling, a reduction in throughput times, and a high level of process transparency. Workflow management systems simplify and automate the flow of complex processes and can save a lot of money as well as time. In addition, errors can be avoided. These goals are achieved with the help of various system components. First and foremost, these components include a function for (business) process modeling and its organization. Another function is the workflow engine, which controls processes. It monitors individual processes and triggers new processes after their completion. A monitoring component is another part of a workflow management system. It allows for analysis that feeds back into the original business process modeling.
What makes OMN WFM so special?
Processes are planned, implemented and controlled in OMN WFM using the leading workflow technology Camunda. Therefore, workflow modeling is designed to be user-friendly for both developers and users.
What is Camunda?
Camunda is a workflow engine to model, automate and implement workflows (business processes). The modeling is done with the free tool Camunda Modeller, which allows the modeling of processes using the BPMN standard very easily.
Can I create an ad-hoc workflow in OMN WFM?
Yes. With the OMN App "Ad-Hoc Workflow" you can easily and quickly assign simple and repetitive tasks to any other OMN user without having to define and implement this process individually in advance. The recipient of the task can ask queries or mark the task as completed. All workflows are transparently tracked and logged. Examples include item data maintenance tasks, asset review, or document approval.
What about updates?
Thanks to agile bi-weekly development sprints, OMN WFM continues to stay on the cutting edge of technology. Unit tests, integration tests and automated E2E tests ensure smooth updates in your daily work.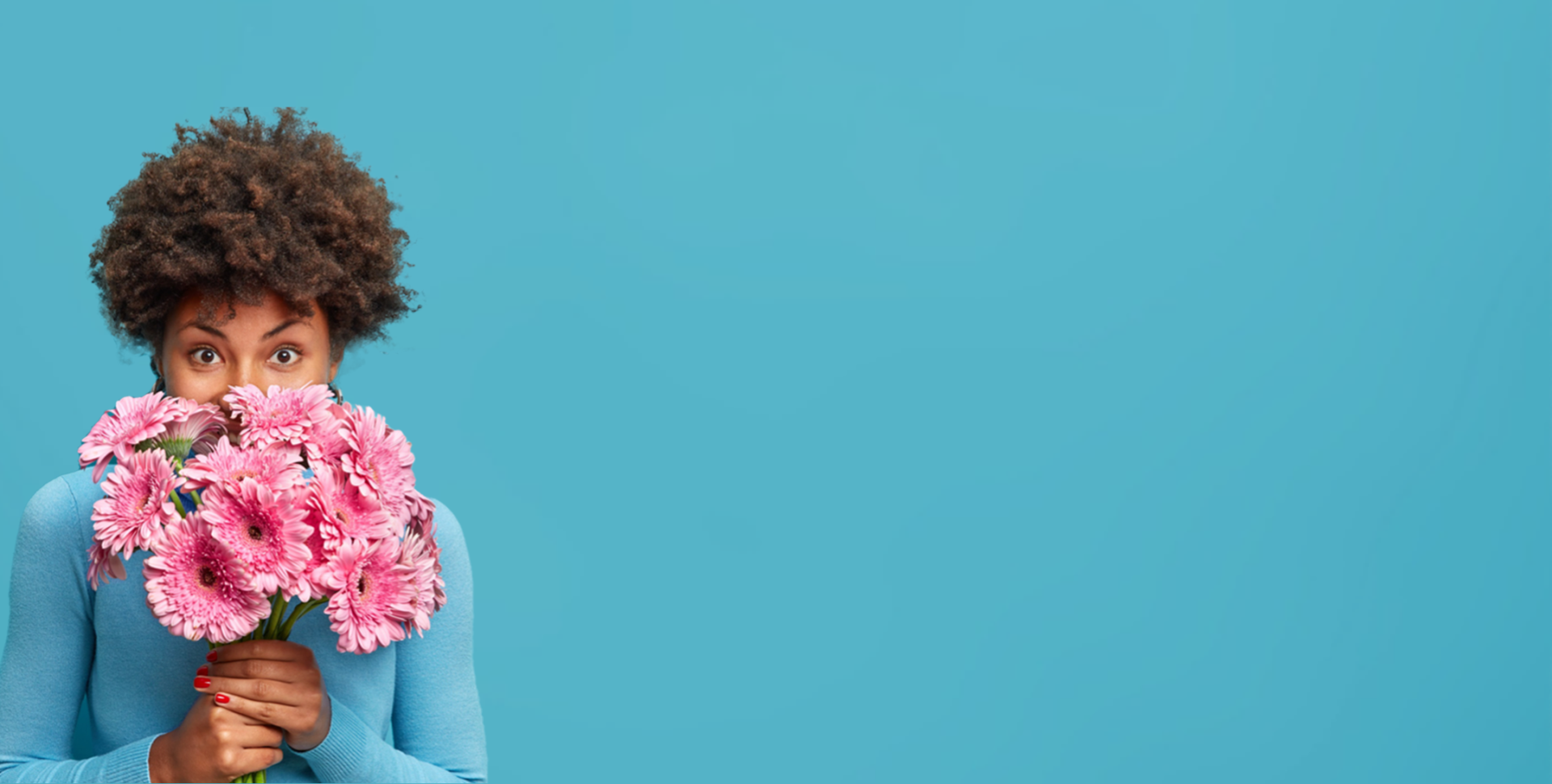 Request a demo
With us, you create unforgettable customer experiences that flush revenue into your coffers.
Trendletter
Don't want to miss any news?
Then sign up for our trendletter.