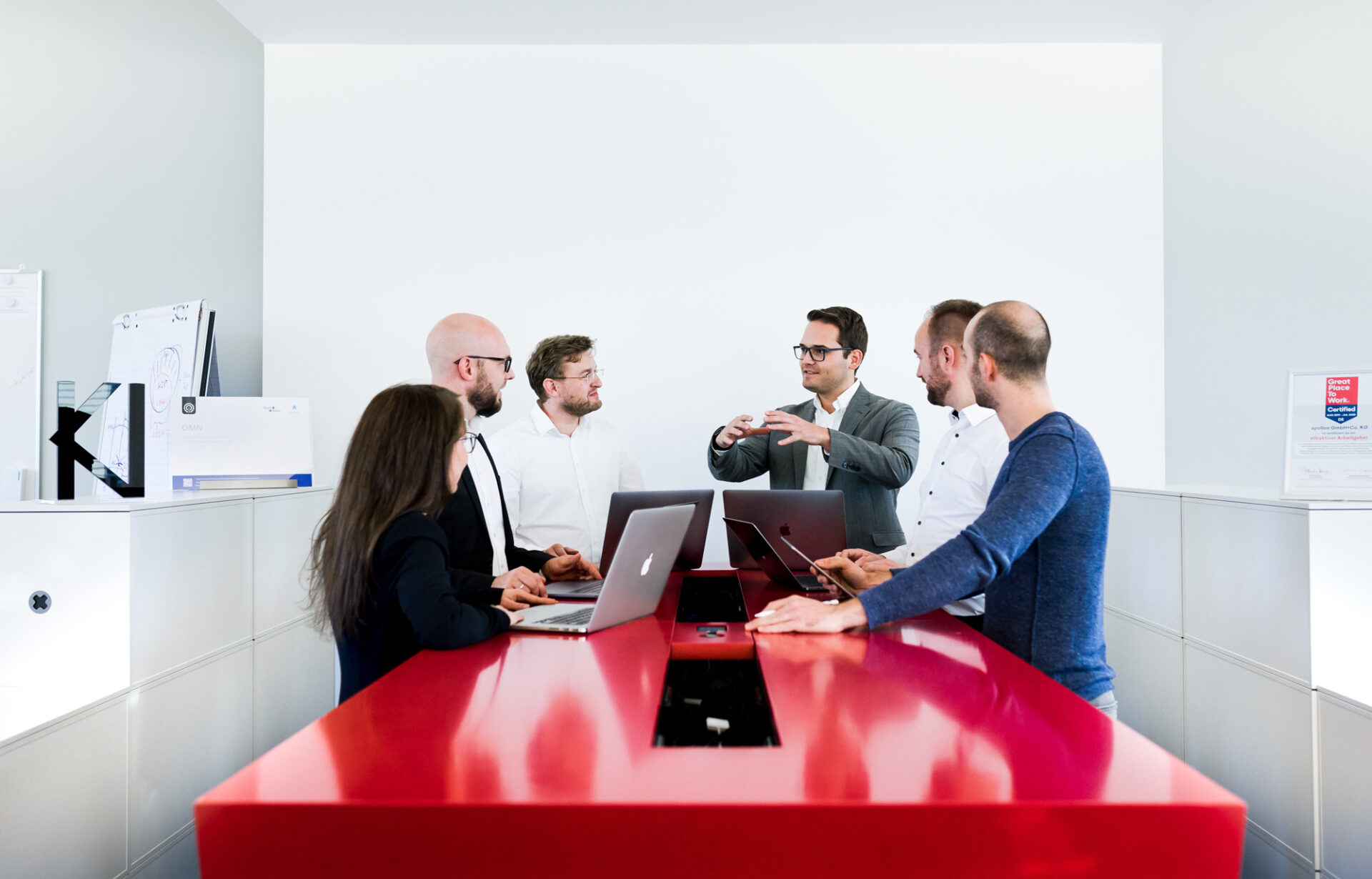 Who works at apollon?
Get to know us!
We are a leading software provider for PIM and DAM. And we can only do that because we are the best team. Look at who we are and what makes each of us so special.
Who works at apollon?
Our Management Team
---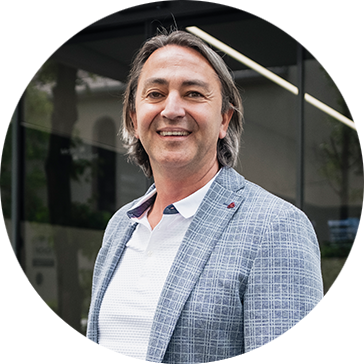 NORBERT WECKERLE
Always on the pulse of time
No matter whether stationary or digital. Anyone in retail who does not come up with omnichannel strategies, innovative concepts and digital efficiency will be overrun by change. This change is something Norbert is eager to shape and has been involved with IT solutions in the media and product data environment since 1995. At apollon, Norbert is therefore involved from the very beginning when sustainable commerce solutions are developed or new technologies are put to the acid test. Norbert is CEO and has both strategic and operational responsibility at apollon. He studied economics and is also a managing director at Meyle+Müller.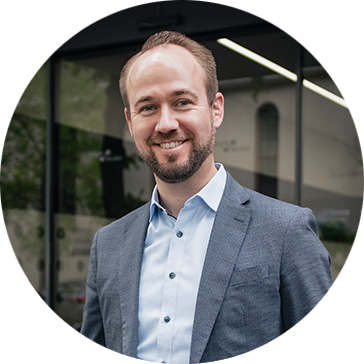 TOBIAS MARKS
Always in a good mood personally and professionally
It never happens that Tobias has a bad day. He's always in a good mood. Therefore, Tobias manages to build bridges between people with ease. With fascination and creativity, Tobias masters the areas of sales and marketing, which he is responsible for at apollon. Tobias studied business administration in Stuttgart, Berlin and Brasília. He is not only a business economist, he also has a great passion for IT. Therefore, he already gained experience in several companies in the field of IT during his studies. Tobias has also been with apollon since the beginning. Today, he is Managing Director and CCO (Chief Customer Officer) at apollon.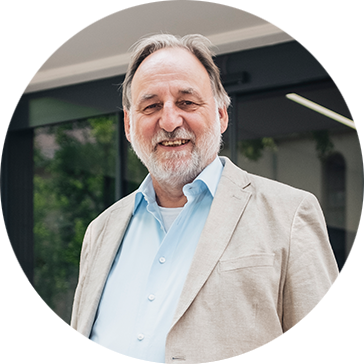 JOHANNES HAAS
Professional Bookworm
Not only is Johannes passionate about reading books, he also has a fascinating library at home. But he is not only hungry for knowledge, Johannes also shares his many years of knowledge in the IT environment with those around him. It is therefore not surprising that Johannes works in consulting. He is a Prokurist (authorized signatory) and Director Consulting at apollon. Customers appreciate his pleasant way of communicating complicated issues in the simplest way and always finding practical solutions with his expertise. Therefore, it is a piece of cake for Johannes to implement successful customer projects. But Johannes also has a muse: his wonderful wife.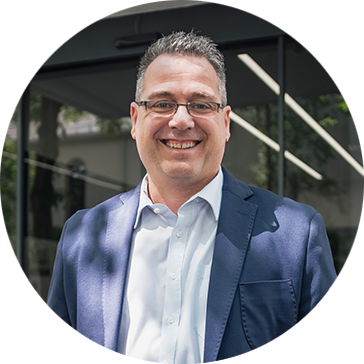 OLIVER BAUM
The man for technology
Technology is his passion. Therefore, Oliver studied information technology. And he did so directly at Meyle+Müller as part of a dual study program, because Oliver knew that Meyle+Müller does not pay lip service to innovation. Due to his enthusiasm for good software products, it was clear to Oliver that he moved with the spin-off to apollon. He is therefore not only a veteran, through his many years of experience with customers and projects, Oliver has excellent OMN expertise. Today, Oliver is a Prokurist (authorized signatory) and Director OMN Product at apollon. Since 2019, he has led the product division for OMN and is responsible for ensuring that OMN always remains fit for the future. Whether it's new features, enhancements, or the infusion of new technologies, Oliver brings the full scope of OMN together and succeeds brilliantly in providing our customers with the best OMN possible.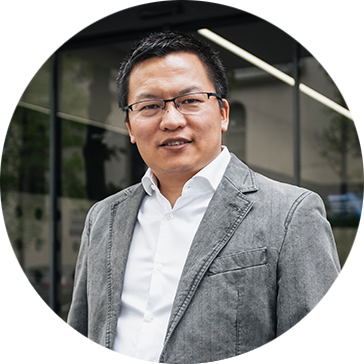 XUETAO LI
The bridge builder
Curves and obstacles do not bother Xuetao. On the contrary! When he's on the road with his bike, he always rides with foresight and never loses grip as a result. And if he does stop, then only to pursue his other hobbies: Nature photography or simply playing soccer with the boys. Xuetao has the same foresight in his job. As a member of the management team and Director Enterprise Architecture / Solution Design, Xuetao is responsible for the technological orientation of apollon's product and project development. No matter what complex structures he encounters. He either unravels them with ease or completely redesigns them. Either way, Xuetao knows how to build bridges between business needs and external factors. His inspiration and drive are provided by his two adorable children.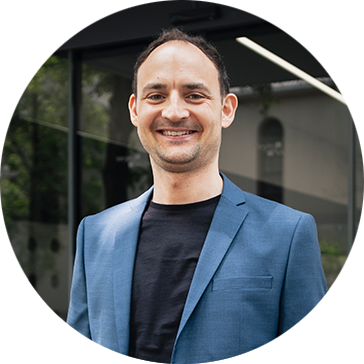 BENJAMIN STEINBACH
Reaching for the stars
Benjamin has been fascinated by astronomy since childhood. Today, he is a member of a private observatory, and when he's not stargazing, he enthusiastically listens to podcasts about space, science, and business topics. So it stands to reason that Benjamin also has a great passion for science fiction – especially Star Trek. He knows every episode, every quote, and every federation starship. With Benjamin by your side, you can look forward to epic adventures in the universe! Benjamin made his personal moon landing at apollon, after various stations and leadership roles at the top dog for e-commerce, among others. Today, Benjamin is Director Professional Services and member of the management team at apollon. He studied media development as well as computer science, among others at the University of Munich, and is constantly taking courses when it comes to further education. With his certification as a "Certified Senior Project Manager" according to IPMA and his skills as a certified "Professional Scrum Master", he is the master of the planning universe and the agile hero of your projects.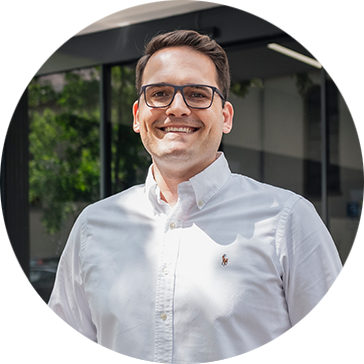 MATTHIAS DANNECKER
Success code: Good preparation is everything
When you watch Matthias at work, you immediately sense his perfectionism. Every move, every decision is made with the utmost care. The authorized signatory and Director Professional Services leaves nothing to chance. Matthias is just as careful in his free time, especially when it comes to his lawn, as he is at work. For this reason, only one lawn comes into question for him: English lawn. But anyone who thinks of a type of lawn here is mistaken. English lawn is the result of careful lawn care, considered to the last detail. Rich green, dense and treadable! This is how Matthias' lawn looks, because Matthias doesn't do things by halves – neither in his private life nor in his job, when he successfully gets various customer projects off the ground.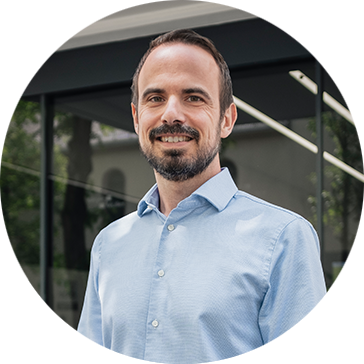 CHRISTIAN BODEM
Here grills the boss himself
Christian has a wonderful family with two adorable children. Christian likes to spend his free time in the garden. Not only does he have a passion for flowers and a green lawn – Christian also loves to barbecue. And at Christian's the boss grills personally, because every guest should get what he likes. He also has this individual thinking in his job. As a member of the management team, Christian is responsible for the e-commerce division and creates online stores for his customers that are not only individually tailored, but also unique. With Christian, no one gets an off-the-shelf online store.
Trendletter
Don't want to miss any news?
Then sign up for our trendletter.