PECLAVUS
HELLMUT RUCK launches new B2C online store including new plug-ins for Shopware 6 with apollon
HELLMUT RUCK GmbH is a leading specialist wholesaler for podiatry, foot care, cosmetics and wellness. The family-run company in its third generation distributes its products, together with various international partners, from Neuenbürg all over the world. The product range comprises more than 6,500 articles, including "peclavus" – the own brand for foot, body, hand and nail care. Although peclavus has been around for 60 years, the certified natural cosmetics were previously only available to RUCK's B2B customers or resellers. This changed in 2021 with the launch of the new website peclavus.de. From now on, care products from peclavus can also be purchased by private individuals.
For the technical implementation of the online store, RUCK commissioned its proven service provider apollon. The online store is based on the store system Shopware 6. Besides the technical implementation apollon also fulfilled individual customer wishes: By implementing two plug-ins, the customer can now control targeted and individual sales promotions directly in Shopware 6.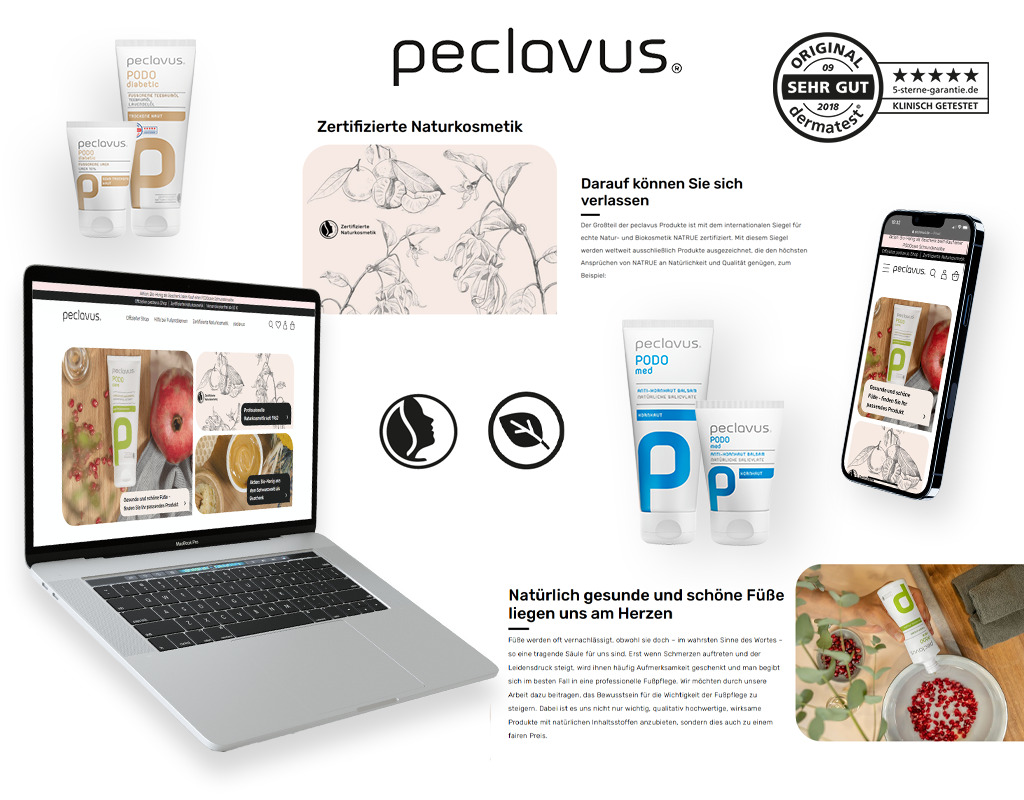 CUSTOMER NEEDS
---
New market
Introduction of peclavus (own brand for foot, body, hand & nail care)
in the B2C market
Shopware 6
Launch private customer online store peclavus.de with store system "Shopware 6".
Promotions
Integration of individual promotions for end customer market in the online store.
Data base
Data for the online store should come from B2B data available in OMN.
B2B-Shop
Project is technical basis for new development of RUCK's B2B store.
Solution
---
Online Media Net (OMN) has been in use at RUCK since 2014. The omnichannel marketing system forms the central hub for the efficient capture and enrichment of product information and the operation of all marketing channels such as online, mobile and print. Product information, prices and availability are transmitted to the RUCK store in real time via interfaces between the store and ERP systems and OMN. Among them also product information about peclavus. Since the pillar for complete product data was already in place with OMN, RUCK only had to launch a new online store to be able to offer peclavus products to end customers in the B2C market. The choice for the technical realization of the online store fell on apollon. On the one hand, because the store was to be based on Shopware 6 and apollon has been a technology partner of Shopware for years, on the other hand, because apollon also successfully implemented RUCK's first online store – also with Shopware.
After the customer's wishes had been recorded in a workshop, the implementation began. It was important to RUCK not only to create a private customer online store, but also to use it to offer added value to its existing B2B customers – loyal customers were to be rewarded with an accompanying B2B peclavus +PLUS program and targeted promotions. The online store had to comply with these sales promotions. However, since Shopware version 6 did not have these sales promotion measures, apollon developed two new plug-ins at the same time as the technical setup of the online store.
Customers Voice
---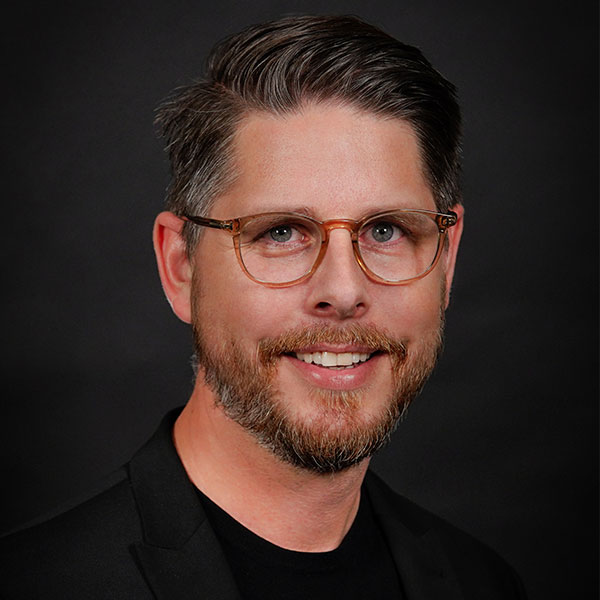 peclavus
From B2B to B2C: Faster entry into new markets with existing data from OMN
"I was again surprised by the speed of apollon. In just two months, apollon managed to take our peclavus shop online – exactly as we wanted. In this context, it was also ideal that all product data was already available in our OMN and we could simply use the existing data to open up the new market segment."
Simeon Ruck,
Managing Director at HELLMUT RUCK GmbH
Shopware Plug-Ins
---
Trigger directly from Shopware, without programming knowledge
Action Notes
The plug-in "Action Notes" enables RUCK to play out special promotions in the peclavus online store. This can include seasonal promotions (winter sales, etc.) as well as general promotions such as "free shipping". HELLMUT RUCK enters the desired action and time period directly in the Shopware 6 user interface. After activating the action, the respective measure appears in the peclavus store as a banner in the header area. Likewise, promotions can be planned in advance with the plug-in and stored in Shopware with the respective release date.
Encore Promotions
With the "Encore Promotions" plug-in, RUCK can add encores to selected peclavus articles. Free gifts are free products or free gifts. If additions are factor-dependent, the factor is taken into account in the peclavus customer's shopping cart. Thus, the number of freebies increases with the customer's purchase volume. It is even possible to combine both plug-ins and draw attention to the bonus promotions directly on the home page by means of a promotion notice and link directly to them.
DOWNLOAD FULL VERSION
---
Please select the desired success story and fill out the contact form. You can also select multiple success stories.
We will send you the success story immediately.
Trendletter
Don't want to miss any news?
Then sign up for our trendletter.