Our awards
This is what analysts and judges say about us!
From innovation awards to employer seals through to ratings of our software solutions by independent analysts – our commitment as an employer and software provider for omnichannel marketing has already been rewarded many times over. Take a look below at the awards we have received over the years.
Top 100
---
apollon is TOP-Innovator 2023
apollon participated for the first time in the innovation competition TOP 100 and was awarded the seal "TOP 100" of the year 2023. The decisive factors for this award are innovation management and innovation success of the participating companies, which are determined in a scientific selection process. This makes apollon one of the trendsetters in its industry and one of the 100 most innovative medium-sized companies in Germany.

Best Retail Cases
---
Winner 2023 in the Retail Omnichannel category
apollon and Popken Fashion Group have won first place in the Best Retail Cases Award. The decisive factor for the award as best digital solution in the category "Retail Omnichannel" was the PXM platform OMN, which is in use at Popken Fashion Group.
German Innovation Award
---
German Innovation Award Winner 2020 & 2021
apollon was awarded the German Innovation Award Winner 2020 for its omnichannel system "Online Media Net (OMN)". The brand-new release OMN5 convinced the jury with its originality, implementation and effectiveness for the industry. In 2021 apollon received the German Innovation Award again – this time for the event software "V-Messe". The international innovation prize is awarded once a year by the German Design Council, the German authority on brands and design.
Software Made in Germany
---
BITMI certifies Online Media Net with quality seal
apollon has received the quality seal "Software Made in Germany" from the Bundesverband IT-Mittelstand e.V. (BITMi). The in-house development Online Media Net was awarded and is now one of the BITMi certified products. The quality seal is awarded to German software solutions that impress with their practicality, quality, investment security and service.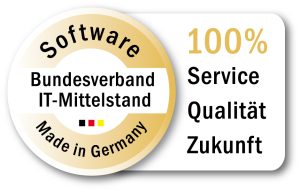 Initiative Mittelstand
---
Best-of for Online Media Net (OMN)
Since 2004, the Initiative Mittelstand has awarded the INNOVATIONSPREIS-IT once a year to particularly innovative products and solutions for medium-sized businesses. Awards are given to the best innovations in various categories – from apps to e-commerce and IT security to knowledge management. apollon also applied with the omnichannel marketing solution Online Media Net and was awarded the signet "Best-of-2019" , "Best-of-2020" as well as "Best-of-2023" in 2019, 2020 and 2023. In addition, OMN won the user voting and is one of the most popular IT Innovations. OMN is one of the best IT solutions with the awards.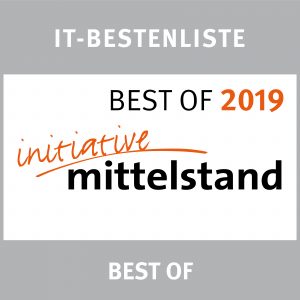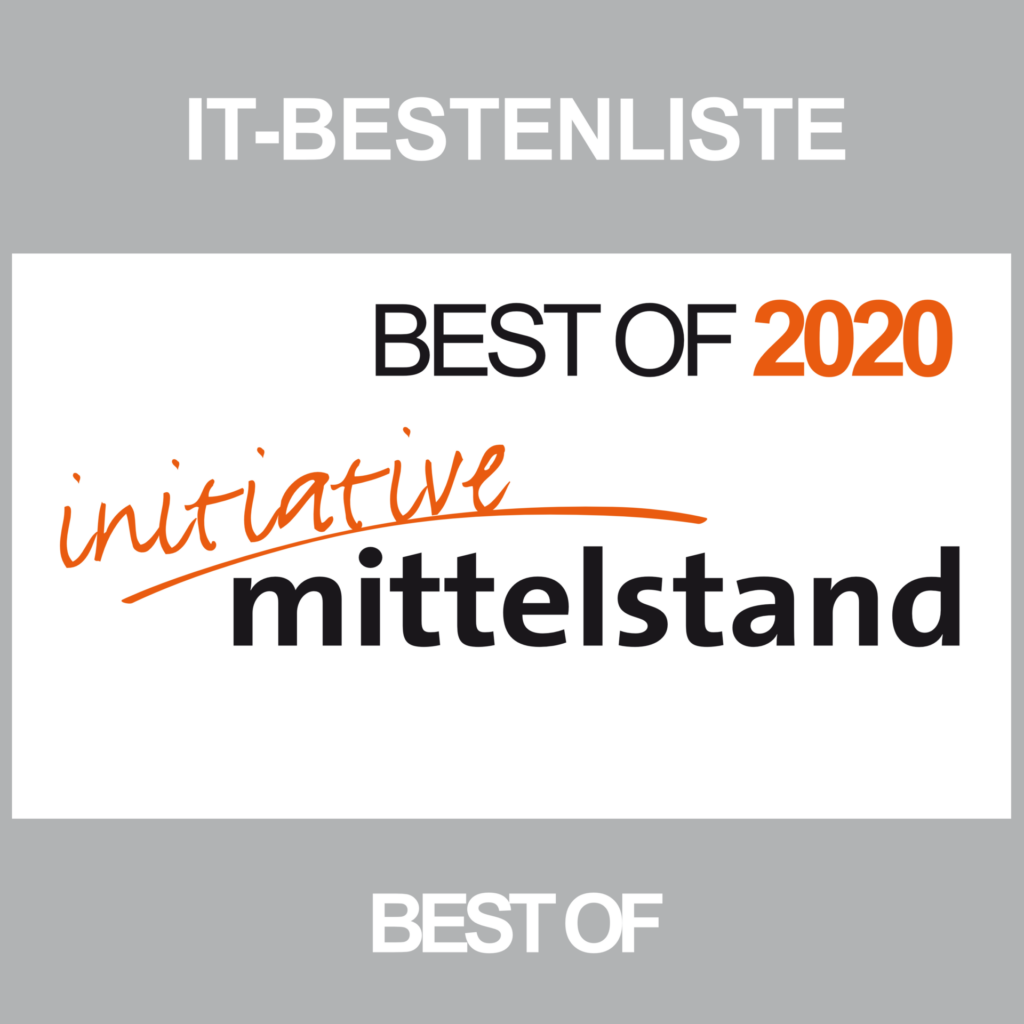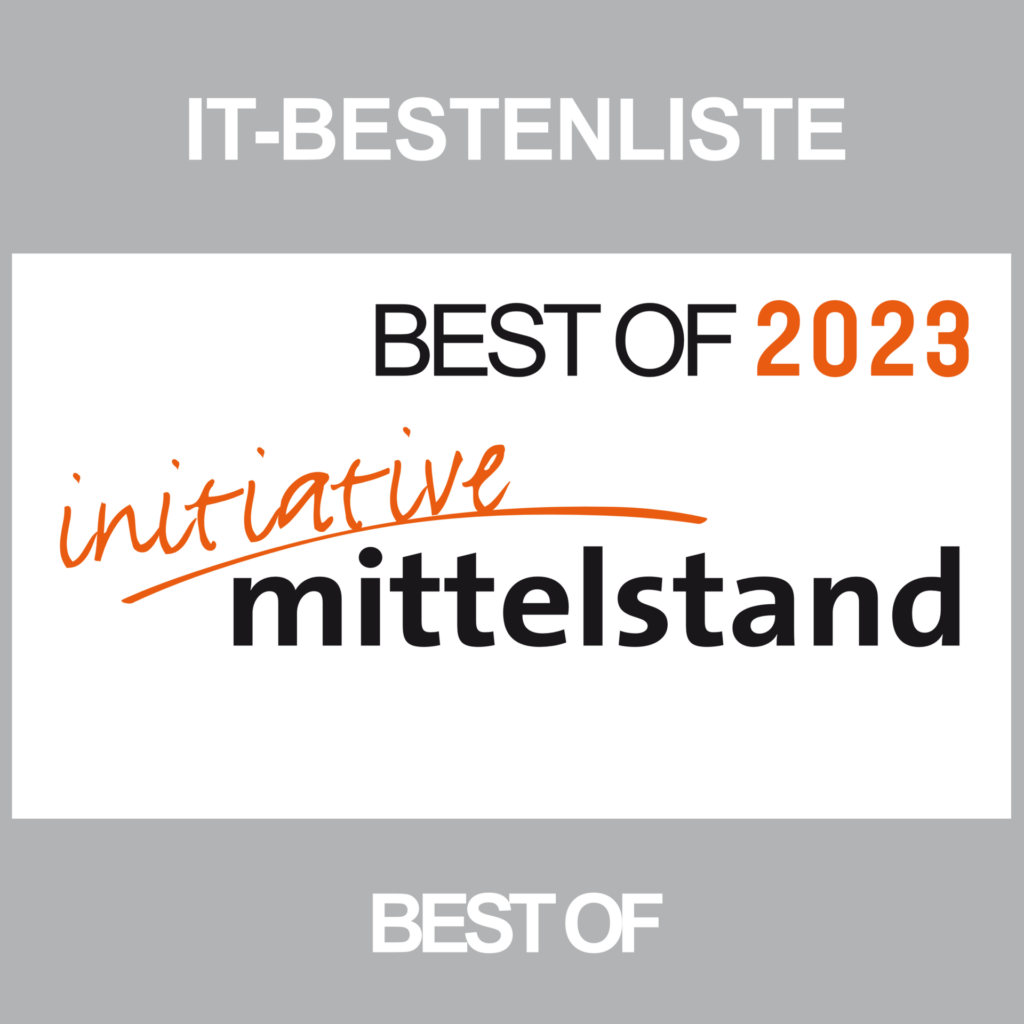 Web-to-Publish
---
OMN meets the requirements in the complex software market
Melaschuk-Medien offers vendor-neutral consulting and workshops with a focus on marketing, web-to-print, web-to-publish and cross-media. Services include requirements analyses, system selection, process optimization, and profitability analyses for companies in industry, trade, public institutions, and printing and media companies. apollon participated here with our best performer OMN and convinced again in 2020, 2021, 2022 and 2023.
Great Place to Work ®
---
apollon is an "Attractive Employer"
apollon has participated for the first time in the certification program of the international research and consulting institute – Great Place to Work®. The software company, which has faced the judgment of its employees, has been certified as a "Great Place to Work®" as of August 2019. The award stands for a practiced employer attractiveness with a credible, fair management and the active promotion of employees.
Best employers in ICT 2020
---
apollon receives additional award "Best Employer in ICT 2020"
apollon was awarded as one of the "Best Employers in ICT 2020" by Great Place to Work®. The ITK Award is aimed specifically at companies in the information and communications technology (ICT) sector and recognizes good and attractive working conditions.
Best Employers
---
apollon is one of the "Best Employers" in Baden-Württemberg
apollon has been awarded as one of the best employers in the competition "Best Employers in Baden-Württemberg 2020" by Great Place to Work®. The award was given to companies that offer their employees particularly attractive and conducive working conditions.
The Group of Analysts (TGOA)
---
OMN with top ranking in Market Performance Wheel (MPW)
The Group of Analysts (TGOA) is a global market research and consulting firm that monitors the performance of the Information Supply Chain Management (ISCM) software market. For this purpose, the analyst firm annually examines software providers and their products. The results are presented in the so-called "Market Performance Wheels (MPW)" as visual data charts. apollon takes part in the TGOA study every year with the two modules OMN MAM and OMN PIM from the Online Media Net Suite. In the current study, the two modules again performed excellently and achieved a top ranking.
Simio
---
OMN PIM and OMN DAM certified by SIMIO
SIMIO is an analyst company and creates overviews of systems needed in the context of Digital Transformation. This includes system classes such as Product Information Management (PIM), Digital Asset Management (DAM), Customer Relationship Management (CRM) and others. These overviews provide initial guidance for companies looking for an appropriate solution. OMN is also represented in SIMIO's overviews with its OMN DAM and OMN PIM modules and has also been certified by SIMIO.
Spitzen-Arbeitgeber (Top employer)
---
apollon is Spitzen-Arbeitgeber 2023
apollon was awarded as Spitzen-Arbeitgeber (top employer) and is now listed under spitzen-arbeitgeber.de in the category IT. Companies listed on spitzen-arbeitgeber.de stand for fair and transparent working conditions. Admission requires criteria and quality standards that must be met by participating companies.

BSFZ
---
apollon receives research funding from BMBF
apollon has received a research grant on behalf of the German Federal Ministry of Education and Research (BMBF). The project submitted for funding is titled "Development of a Software MVP for AI-supported automated processing of product information and its impact on process efficiency and error rate." The project was certified by the Certification Body for Research Grants (BSFZ).
equity.IQ
---
apollon is a certified DAM provider
apollon was added to the list of certified DAM providers with Online Media Net. The independent audit committee of the international consulting company Equity.IQ thus confirmed OMN all ten core characteristics of a modern, international system for Digital Asset Management (DAM).
Trendletter
Don't want to miss any news?
Then sign up for our trendletter.