apollon wins first place at the Best Retail Cases Award with Popken Fashion Group
OMN PXM platform convinces jury
apollon and Popken Fashion Group have won first place in the Best Retail Cases Award. The decisive factor for the award as best digital solution in the category "Retail Omnichannel" was the PXM platform OMN, which is in use at Popken Fashion Group.
Popken Fashion Group is an internationally operating fashion company and sells its products (Ulla Popken. GINA LAURA, Studio Untold and JP1880) in around 250 stores and via its own online stores with 2,300 employees in over 30 countries. Popken relies on the PXM platform Online Media Net (OMN) to provide relevant product information to its numerous customer touchpoints (stores, online stores, marketplaces, catalogs, etc.).

OMN is equipped with various artificial intelligence services. Through these AI services, Popken is able to automate product content creation to the maximum and thereby reach customers at home and abroad in the shortest possible time in a localized and personalized manner. For example, Popken generates channel-specific as well as SEO-optimized product texts in OMN and then has them translated into 12 languages, without a service provider, just with AI. In addition, images are tagged and cropped with the help of AI. Since product texts, translations and associated product images are created completely automatically, manual activities are eliminated entirely in these areas. The result: uplift of the average shopping cart height, better conversion, excellent content quality and high automaticity.

Packed with state-of-the-art technology and field-tested, apollon faced the jury with OMN at Popken Fashion Group. In the "Retail Omnichannel" category, the jury of the Best Retail Case was then also convinced. In awarding the first prize, the jury not only recognized OMN's outstanding performance, but also emphasized OMN's high level of innovation.

"We are very pleased to have won first place in the Best Retail Cases Award. This award is very special because it brings together the diverse solutions currently used by retailers and manufacturers and selects the best among them. The expert jury, which is made up of representatives from various media companies, evaluates the cases submitted according to their benefits for end customers and retailers, functionality and innovation. To take part for the first time and to be awarded first place as a favorite right away is simply amazing.", so Norbert Weckerle, CEO at apollon.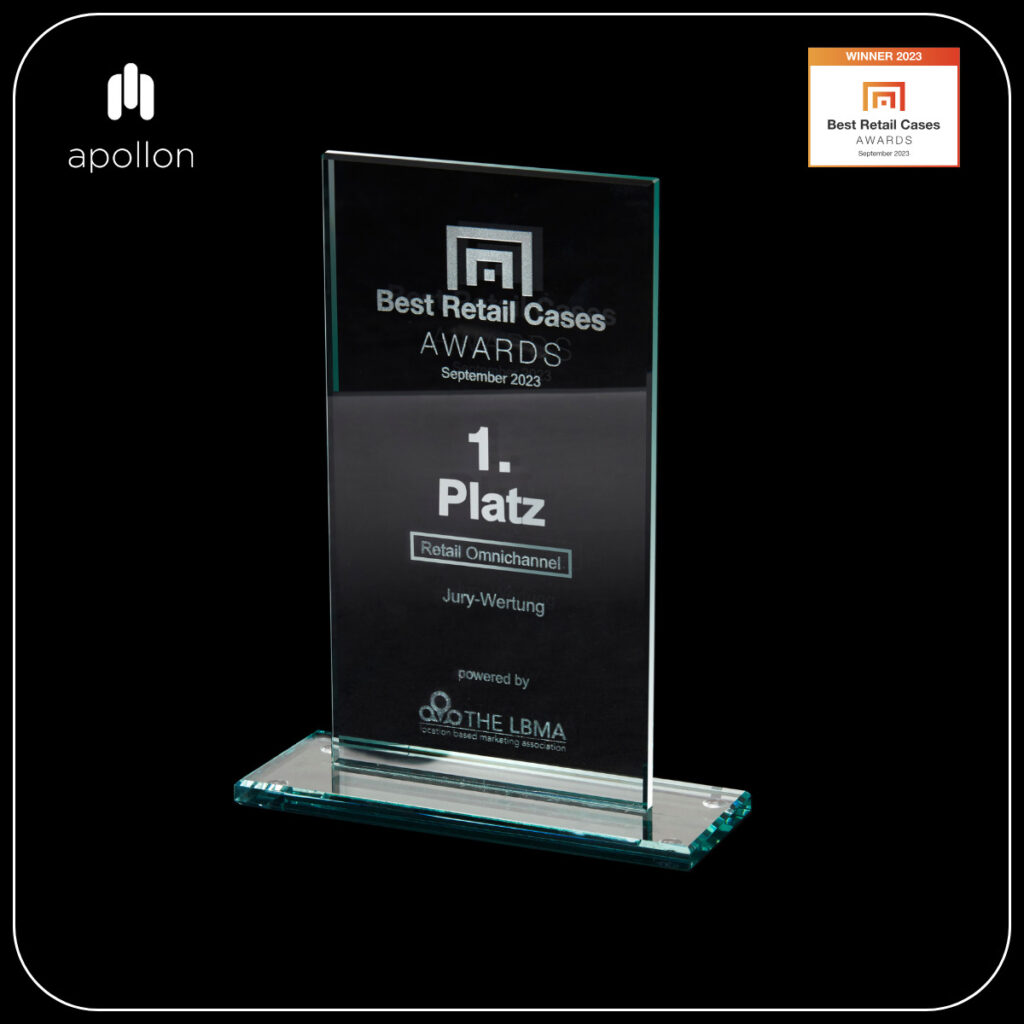 Yasemin Czechowski
Marketing Manager
Phone: +49 7231 941-133
E-Mail: yczechowski@apollon.de

apollon GmbH+Co. KG
Maximilianstr. 104
75172 Pforzheim
www.apollon.de