apollon becomes member of M/IT
apollon in the merger of leading Pforzheim companies from the media and IT sectors
apollon, leading software provider for marketing automation and product data communication, is now a member of the Media and IT Initiative (M/IT). Initiative is an association of leading companies from the media and IT sector in Pforzheim.
Ten years ago, ten well-known Pforzheim IT companies launched the media and IT initiative. Under the motto "We love and we live IT," the initiative has since pursued the goal of strengthening Pforzheim as a business location, attracting IT specialists to the region and networking IT experts.
"Innovations are based on highly trained and committed employees. Our various network companies – such as apollon – have the optimal prerequisites for this." Erwin Geisler, Managing Director Media/IT Initiative Pforzheim e.V.
The strategy is "actively shaping the future". This includes further promoting Pforzheim's image as an IT location and presenting Pforzheim as the location it has long since become: An economic area with high IT competence in the digital media world. In the course of this, M/IT is campaigning for apprenticeships in various trades with a focus on IT and media. In addition to apprenticeships, study places are also offered as part of a dual study program. In addition, M/IT also conducts teacher roundtables to introduce teachers to IT topics. In addition, M/IT organizes an IT AFTER WORK every month in cooperation with Wirtschaft und Stadtmarketing Pforzheim (WSP) and is an active member of the digitization advisory board of the city of Pforzheim. Among the groundbreaking projects led by M/IT in 2013 was free, open-access Wi-Fi in public spaces. This made Pforzheim the first German city to make headlines nationwide.
"Membership in the Pforzheim Media/IT Initiative allows us to network perfectly with interesting partner companies in the region. For our colleagues in particular, this creates great opportunities for cross-company exchange and joint training and development. Our participation in the City of Pforzheim's Digitization Advisory Board also puts us in direct contact with local politicians and allows us to contribute to digital agenda setting." Tobias Marks, Managing Partner apollon.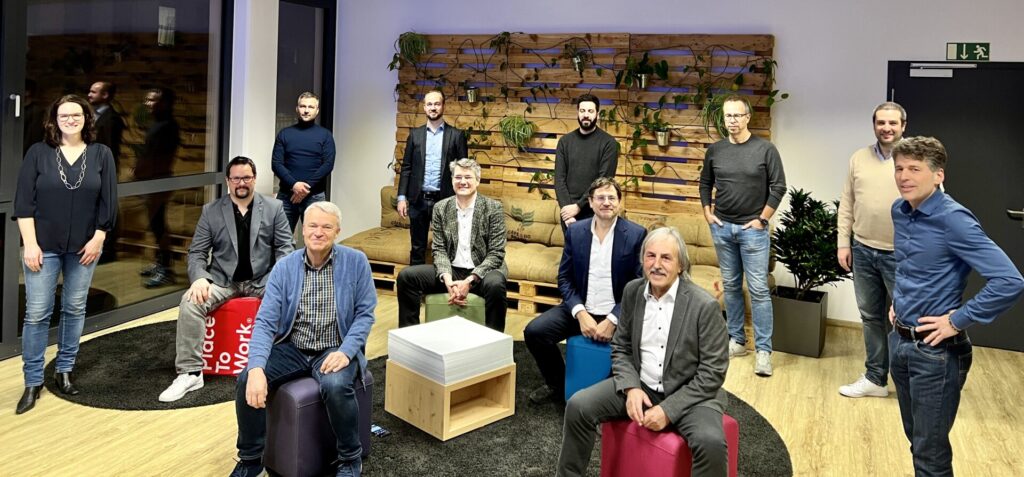 Yasemin Czechowski
Marketing Manager
Phone: +49 7231 941-133
E-Mail: yczechowski@apollon.de

apollon GmbH+Co. KG
Maximilianstr. 104
75172 Pforzheim
www.apollon.de